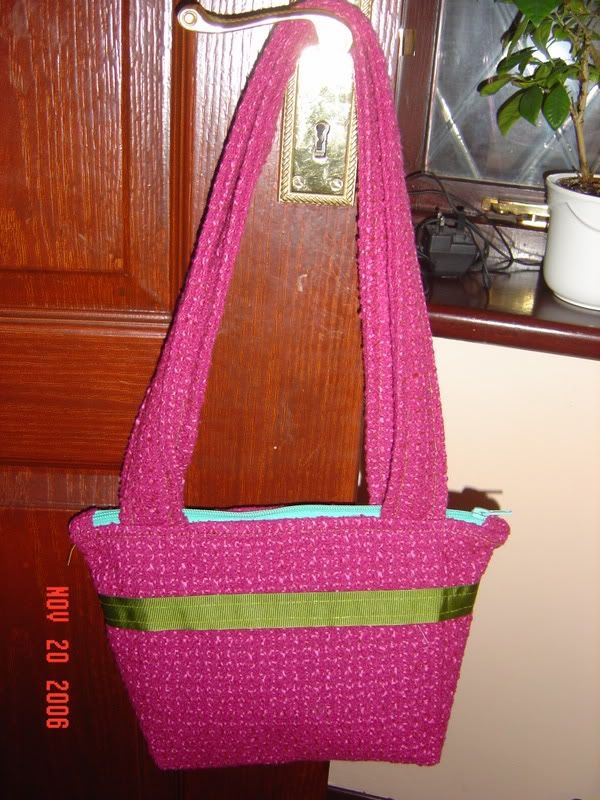 as i said i may try a handbag today...well i got a bit excited and cut out the pieces last night.
stitched em all up this morning, and this is what i ended up with!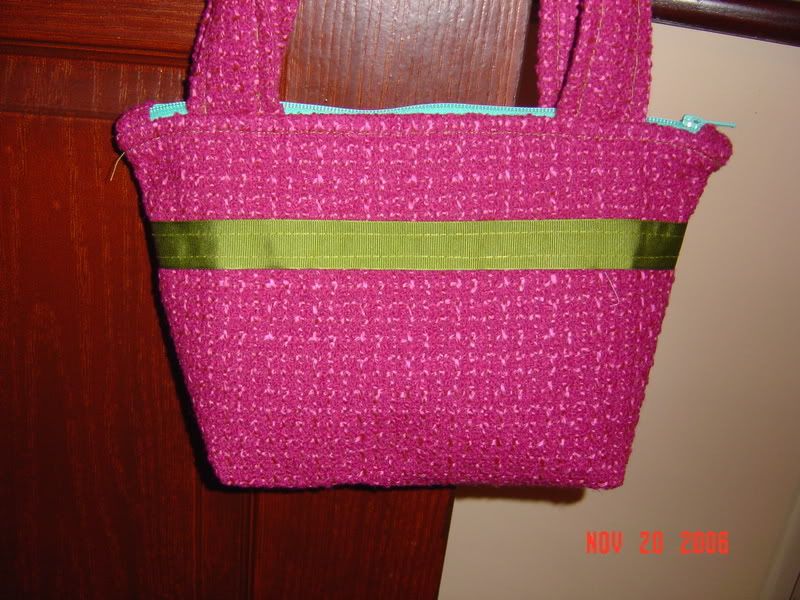 i did find this a challenge.but im so chuffed with it, i think its so pretty :) ill be taking it to work with me tomorrow!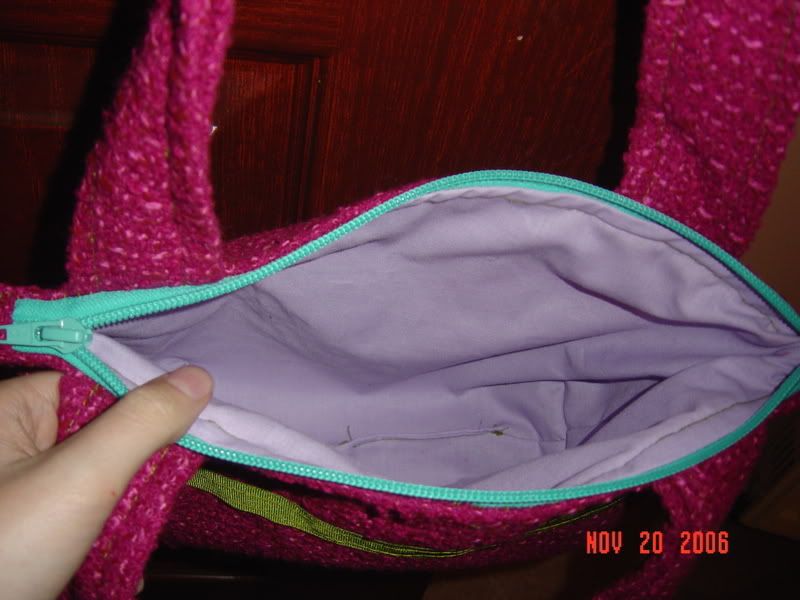 one of the inside. no pockets in this one this time-couldnt get my head around it haha. plus as this is the first bag in this style that ive made, i really just wanted to see if it would work. and it did! whee!